One of the founding partners of Lévy Kaufmann-Kohler, a boutique law firm specializing in international arbitration based in Geneva, Switzerland, where he heads the sports arbitration practice. In addition to an active sports law practice, Antonio also teaches and publishes extensively in the fields of both sports and commercial arbitration. He is the author of, inter alia, a well-known treatise on sports arbitration, and a professor of law, including sports law, anti-doping law and international arbitration, at the University of Neuchâtel.
Professor at Law
School of Law
University of Neuchâtel, Switzerland
antonio.rigozzi (at) unine.ch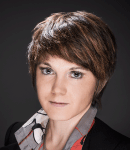 An attorney-at-law at the Geneva bar, specializing in sports and health law. Her doctoral work in anti-doping was awarded a summa cum laude by the University of Fribourg in early 2015. She gained significant experience in sports arbitration as a senior associate in one of Switzerland's leading law firms, advising clients, including major sports federations, on all aspects of anti-doping. She also holds positions within committees in sports organisations and has been involved in a variety of roles in the implementation of the 2015 WADC. Her book "Evidence in Anti-Doping at the Intersection of Science & Law" was published in November 2015.
Attorney-at-law/Post-Doctoral Researcher
School of Law
University of Neuchâtel, Switzerland
marjolaine.viret (at) unine.ch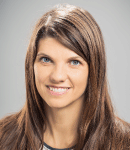 An attorney-at-law admitted to the California bar, she specializes in anti-doping and international sports arbitration law. She currently participates in the project as a doctoral researcher. She also serves as a judge in the anti-doping tribunal of a major international federation and holds an LLM from the University of Geneva in International Dispute Settlement, with a focus on sports arbitration. Before studying law, she worked as a civil engineer.
Attorney-at-law/Doctoral Researcher
School of Law
University of Neuchâtel, Switzerland
emily.wisnosky (at) unine.ch